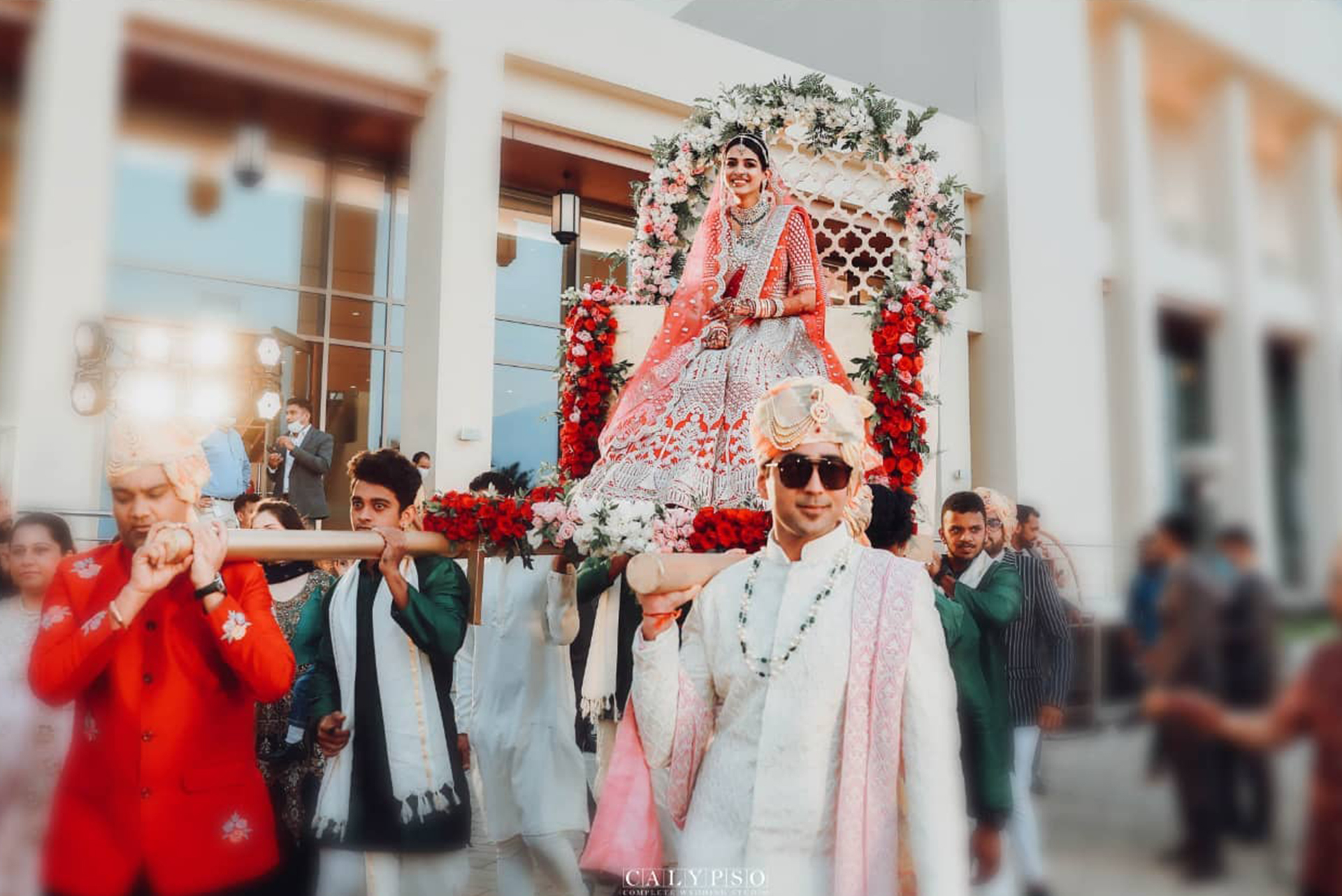 Weddings are hugely emotional events with everyone in a different level of experience and excitement. How about observing the wedding day in the bride's home from the eyes of an album?  
Pre-wedding jitters and even cold feet can highly occupy the bride's reverie, overwhelmed at the prospect of leaving her home to live in a new one with total strangers. The bridesmaids calming her stressed nerves and sneaking in drinks?  How can we miss their coy smiles thrown at prospective male guests who were totally smitten by the encouragement . The older cousins, the ones who have been there (very recently) and done that are not much of a help. They are more interested in the direction their own lives have shaped.  Posing for family pictures and asking the photographer time and again to ensure their family is covered. And yes force feeding their babies with tiny morsels of food.
The beautician had the aura of the Queen maker, a job which she happily and efficiently carried forward with deft movements leaving others in awe of the transformation of the bride to the rest of her family. A room strewn with books, toys, a lone guitar bringing together bits and pieces of childhood. The parents sigh of relief of having found a good match for the daughter. Flowers heaps of them in baskets awaiting their turn to be strung on walls or even on the heads. Old aunts perusing over the jewellery worn by the bride and discussing their own wedding day. The family pet dog sitting sad faced with the ensuing drama. Toddlers howling for affection and food. Intricate and delicate embroidery of the bride's outfit hung up for a peek.
How do you relive all these moments apart from the pages of an album?